SNOWMOBILE COURSE - KIDS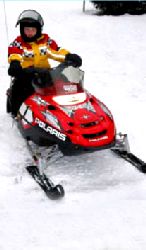 The Snowmobile Operators Course is 6 to 8 hour training program operated by Canada Safety Council Certified Instructors. The curriculum, which is based on field-tested techniques, provides a fun and orderly way to learn proper snowmobile operation. The rider learns about controls, reading terrain, turning and climbing hills.

A signed consent form is required from the parent or legal guardian. The vehicle must be the proper size for the child as per industry safety standards
Children will receive a Canada Safety Council Certificate upon successful completion of the Snowmobile Operators Course.