WELCOME TO ATV WORLD inc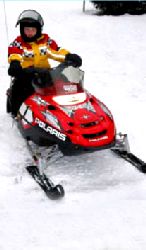 ATV World Inc provides training courses' for, All Terrain Vehicles (ATV, Quad), Utility Terrain Vehicle (UTV), Multipurpose Utility Vehicle (MUV) also known as Side by Sides along with the new ACE (single seat with roll bar utv), Snowmobile, ARGO & Dirt Bike
.
ATV World Inc is a direct agent of the Canada Safety Council offering Train the Trainer courses for ATV, UTV, Snowmobile , ARGO & Dirt Bike. Alberta Snowmobile Association Ride with Respect Program (Grade 1 – 12, ATV & Snowmobile Safety Presentation) and more.
Many of our clients and friends tell us at ATV World Inc that we have the best job in the world, well we have to admit that it is certainly true.
At ATV World, we like to think of it as spending time with great friends and family, we do not consider this a job, it is a way of life. Not only does our staff ride ATV's, UTV`s, Snowmobiles, ARGO's and Side by Sides & Dirt Bikes for our companies training courses' they ride recreationally & professionally also.
Our staff brings excellent skills and knowledge to the training which in turn provides a fun and orderly way to learn proper skills and techniques giving you excellent hand-on safety training.
Our Off Highway Vehicle (OHV's) training has been field-tested by experts in their field, all our instructors are Canada Safety Council certified & insured to give you the client peace of mind.
Having highly qualified instructors gives us great pride at ATV World knowing our staff is helping you and your staff in the first step in safe and responsible riding practices both on the job site and recreational riding.
Our staff will travels all over Alberta and Canada & throughout the world to bring you training courses' that will exceed Occupational Health and Safety (OH & S) requirements.